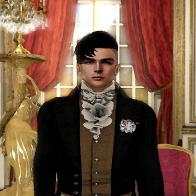 29 Nov 2015 09:23:37AM
@louis-francis-de-beauharnois
Works at Flore palace were on schedule and a few weeks ago the King requested the presence of his master builders and stated the following :
King speeking : "It is our wishes that every mesure are taken to reshape the Flore gardens and the interiors of the Palace to pay tribute to Versailles and the work of Louis XIV."
Master gardenner : "The work were almost completed on the current gardens of your majesty."
Master builder : "The workers had finish all but the North wing your majesty, this will add much longer delay and cost."
King : "It is what will please us and that is what will be done."
Masters bow and leave.
After few month of hard and challanging work the King is pleased to visit and see his dream taking form.
More to come.