A Richardstower Christmas Carol: Chapter V
Chapter V: A Christmas Farewell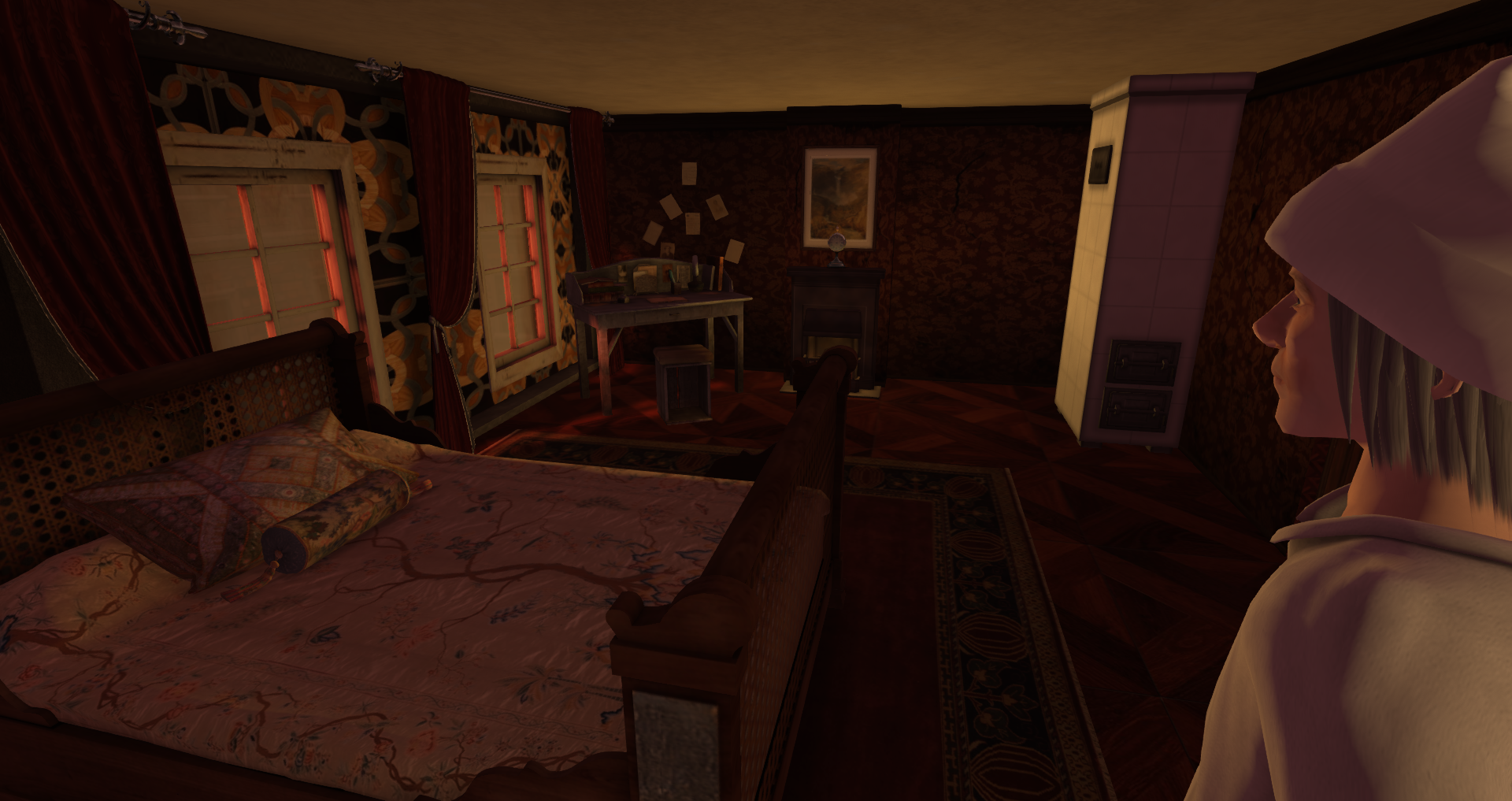 Ebenezer Scrooge suddenly woke up from his armchair as the sunlight beamed through the windows into his drawing room, filling it with light. Was it all a dream? It was all too real for Scrooge to simply forget. And indeed, he had hardly forgotten his poor nephew upstairs! Scrambling out of his chair and up the stairs, Scrooge burst into his sick nephew's bedroom only to find the bed completely empty.
What had happened to
Hyacinth Albert Lowe
? Scrooge found an unopened letter on his nephew's desk addressed to him. On opening it, he found the following:
I am sorry to admit that I faked my illness. None of it was true. I did not want to say goodbye, and I wanted to know everything would be in good hands before I left. I have gone off with the RMS River Thames as her new chief Steward. I've missed the sea so much, and I've heard her calling me. By the time you read this letter, I'll be off on my first voyage to America on my new vessel of employment. Do not worry about me, I've been on ships since I was a young lad, 12, if I remember right. The pub is yours. Take good care of those Londoners, I know you will.
Scrooge was angry at first, but quickly remembered the night before, seeing the deathly spirit of Robert Marley, poor Tiny
Skyler
, and the site of his own grave. This would be his chance, he had to start anew, even at his old age. And with that, he was off! But he had forgotten what day it was! Running out into the street wearing nothing more than his nightshirt, he called a cab and headed directly for the White Hart in Richardstower. On arrival, he ran upstairs to Tiny Skyler who smiled at Scrooge and offered him a Happy Christmas. "Christmas..." he remembered. "Then, we shall have a big party!" Scrooge exclaimed. And indeed, on that night, all of Richardstower gathered for a Christmas celebration under the stars. Under the stars, everyone sang, danced, and smiled. As an old man learned how to smile yet again, his nephew returned to the seas again, and meanwhile, an entire community returned to its joyful spirit as 1880 came to a close.
Happy Christmas from the 1880s Community!
p.s. As Hyacinth Lowe moves on to the seas, we move on as well, as a project. With the approaching New Year, we plan to bring you 1881, and an entirely new and revamped sim taking place in a different part of England. Stay tuned for more announcements!