The Shops of Port Austen, Regency Somerset.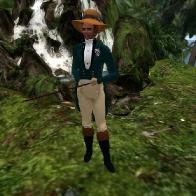 21 Dec 2013 08:58:14AM
@curtis
The Shops of Port Austen, Regency Somerset.
We have some wonderful shops in Port Austen, which I believe, create an exciting regency shopping experience. Please do come by and see them.
Chez Giroux by Sybil Vawdrey, No. 24 Port Austen
Cherie House of Design by Joandarc Ninetails, No. 23 PortAusten.
Sophia by Sophia Treusia, No. 22 Port Austen.
Timeless Dcor by Sere Timeless, No. 21 Port Austen
Regency Piecework by J.E.W.L.S., ( Jewelia Blessed) No. 11Port Austen
BHD by Renata Constanine, No. 12 Port Austen
LeGrenier Du Chateau (GC) by Trasgo Beaumont, No. 13 PortAusten
The Music Box by Cara Cali, No. 14 Port Austen
Also, At No. 01 Port Austen, The Orangery
The Port Austen Lending Library and Welcome Center, PortAusten-Bath post road.
Nelsons Blood Tavern, at No. 15 Port Austen
The Trafalgar Arms Inn, at No. 25 Port Austen.
Port Austen, Regency Somerset, Antiquity Argyle (67,86, 31)
Sincerely, Baron BrendonPatrickMacRory.