Avatar: 0livia.Adored
VW: Second Life

Location:
Country: GB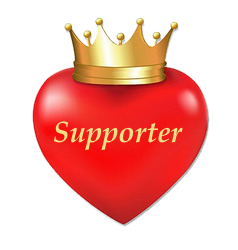 Movement 'neath the stone
2020-04-07
By: RIP Lady Olivia
Posted in: Storyline update 1774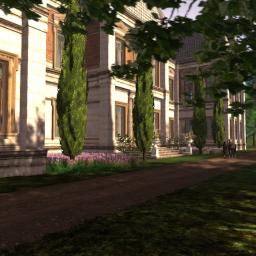 The ocean's salted kiss alighted on my brow before I ever saw the sea. The dust from the hooves ahead swirled about the curtained window of the carriage like fairies, beckoning me homeward. To be home...
So much had happened in Spain. My mother's family never took much interest in remaining in contact with me after Mama's death, but my dear cousin was the lighthouse off the shore of their sealed continent. His illness and resulting death had left me battle-weary and nearly laid my soul to waste as his body was lain to rest.
After a period of mourning both my cousin and the void that was what was left of my mother's family, I escaped to our northern estate for months. Each time I thought I might make the journey to Hatchford, I felt the cracks deepen and knew I was as yet too fragile.
But now, the carriage jostled as it made that all-too-familiar curve toward Hatchford. I found myself pressed to the glass, until finally it came into view and my breath returned. I knew that I should find it nearly impossible to maintain a serene countenance until I could finally lock myself away in my apartments while, inwardly, my heart danced a reel.
Snorting and whinnying the horses settled down. The carriage stopped rattling my bones and the door swept open. Thomas and William were there, hands out, to help me debark. I stepped inside, handing Anne my gloves and although she offered tea, I ascended the stairs, calling over my shoulder that wine be brought up. 
After shrugging off yards of silk and settling onto the chaise in my muslin, the wine was set on a table along with letters I had left unanswered. I pulled the crystal stop from the decanter and poured, the red twine creating a claret pool in my glass as I shuffled through the communications from this one or that, until I came upon an invitation for an Easter ball. 
I read the date and as my wine glass was set on the table my hand was on the bell. So near, all of my gowns wrinkled and nothing on the steamstresses' tables being worked on! Anne entered, and halfway into her curtsey and pleasantries I rattled off, "Send for Mrs. Hartwell and that other... Margaret? Margory? The one with the blonde curls... " Anne barely made it out the door before I called again "And send word that I'd like Mister Prentice in the library at eight!"
Whether it was the invigorating sea air, the joy of being home, or the prospect of merry company, I found that I was finally crawling out from beneath the weighty stone of grief.
========================================
Hatchford Park is open and I welcome guests. If I am not at home, do avail yourself of the tray on the table in the entry and leave your calling card. Anne will see to your needs if you require a respite after a long journey.
I'm hoping to be able to hold a party where all can attend, but am also considering weeknight activities such as whist and ladies' tea/sewing & gossip hours, both of which will not only allow for all of us to catch up on the goings on, in person, as well as the ability to share information about news and events, (which I am also happy to either pass along or see in chat, in the Hatchford Park group) but also, to add some 'social' to our distancing.
Interested in taking part? I'm happy to partner up. Need a home? Send a note.
Affectionately,
~O.