Avatar: 0livia.Adored
VW: Second Life

Location:
Country: GB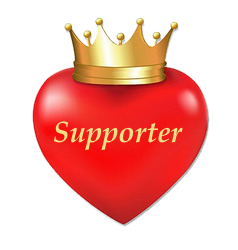 2020-04-11
By: RIP Lady Olivia
Posted in: Storyline update 1774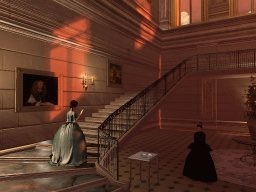 The carriage rolled along fairly smoothly. The rains had ceased, finally, and the roads were fine. I sat gazing out the window and smiled at the day's events.
The cafe at Rocca had been quite busy, and good fortune, as Signora Aph received a medal I had produced for her in front of an audience. I dare say I glimpsed a blush on the lady as it was pinned to her dress. But well earned -- her tireless care of all who enter is beyond the scope of what any of we, who impose upon her, could reasonably perform.
The ball had been very well attended, and the couples were lovely, swaying to the lute music filling the greenhouse. I found it a bit warm, but did enjoy myself. Local artists had assembled, as well, as there was a competition, and many of the entrants, despite any means for formal instruction, had done quite well. 
A familiar sharp lean of the box told me that we were nearing the estate, and as it came to a halt, I stepped out, grateful to be home and near my bed after such a diverting, but terribly wearying day. I was set upon a cold meal and an early night but my messages had other plans for me.
I stepped in, handing Anne my gloves and wrap when she reciprocated with a sealed letter and a concerned expression  "It's from Mister Warren. He said it is important, milady. I know the solicitor doesn't come often. I hope that..." I cut her off,  "Thank you, Anne... that will be all for now." Anne was a very good maid, even by my standards, but the rare habit of speaking to me as if I were a school friend left me irritated. I would speak with Mrs. Rawley about it; I did rely on her, but if our roles could not be defined, perhaps she would be best found a more suitable arrangement.
I cracked the seal and opened the paper to scan the letter as I ascended the stairs, and it was as I feared. Mister Warren had been charged with a matter of import, and was writing to avail me of the knowledge he had thus far discovered. 
Some years past, it came to be known to me that my father's title had been handed down, generation after generation -- which wasn't at all odd -- but that it had been created in the time of Queen Elizabeth, which was. It came to light whence I found a letter kept in a book, that his ancestor had informed the Queen of a plot by a Sir Antony Babbington to have her assassinated; a plot which he had discovered quite by chance, and that he had almost certainly almost been bribed to ignore it.
I certainly had my own good fortune to thank for his moral fibre.
I did not, however, hold the title, and should it become extinct with no one to claim it, I should also most certainly not have the property. And that would not do.
The original discovery that my status was based on the generosity of a monarch, rather than what I had - up until then - believed to be a connection to royalty, left me very ill at ease. I had relied upon that supposed status and wondered how it might affect my social connections, should it become known. I knew that Mama had descended from royalty, but that was Spanish blood; a match which, ironically, would likely not have been met with favor by the monarch who had first bestowed the title.
The second matter had become whether there were letters patent somewhere and more importantly, what they stated about inheritance.
If it were a matter of male lineage, which was almost certainly the case, I would be back to the hunt for a husband and to secure an heir; at 25, I was well aware that this was possible, but not having issue from my brief and distasteful encounter with my dead husband, the Baron, I was also well aware that I might not be able to produce one. 
The other aspect to all of this was that created Dukedoms were few and far between and with the rebellion in the colonies, and another brewing in France, it was clearly becoming apparent that the commoners had come to the conclusion "the less nobility the better." I could not risk losing everything should the title and properties be revoked. And without knowledge of the terms of the patent, I couldn't determine down which road I should travel. And with great haste.
Mister Warren's letter was dry, as was the norm. He had arrived in London, and engaged a Lord with whom he was acquainted and whom he trusted, to assist him (with some manner of discretion) on his little expedition. 
I flipped the page over in the hopes that some postscript provided more information, but alas, it was merely a report that the roads were dry, and that an effort to find the copy had resulted in excuses of lost documents due to this fire, that flood or these historical moves.
Frustrated and still without answers, I continued my walk up the stairs to my apartments. The longer I waited for an answer, the more time lost in determining which option was most sensible. A husband seemed the path of least resistance, and as I opened the doors to my bedchamber, I let out a shaky breath and moved to my dressing table.  Not another Baron at least, I mused, at least this time, it would be my choosing. . . but if I must endure it, I must choose quickly.