Introduction
Louis-Francis is a builder of virtual world, passionate in history and more focus of Versailles of French Ancien Regime history he dedicated the last years rebuilding many chateau de France. His dream is to create a sim where people can experience a time travel but keep it at game level. 
He used to be in Second Life Antiquity Sim where he met lot of awesome people and moved to Kitely Grid in 2015 to get a better chance of realizing the dream SIM.
---
Project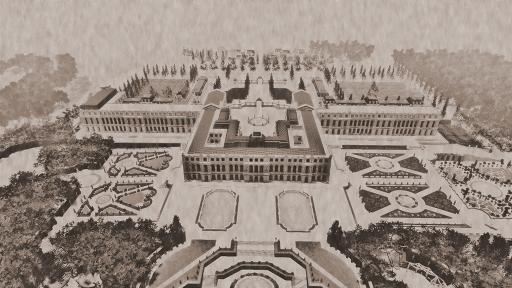 Builder and owner of the Kingdom of Florin, learn more about this huge project from the official forum.
---
Role-Play biography
Kingdom of Florin : King Louis II de Florin is a 24 years old man who still seeks everything in live, haven't found either love or real friends he was crown only two years ago after the death of his parents in a sea storm. Many at the court think he is not fit to rule, other may even plot against him. Louis is an intellectual type of guy who listen and learn until time is come to strike back. Being convinced he received his crown from god he have take control of his kingdom and reform it to make it prosper.