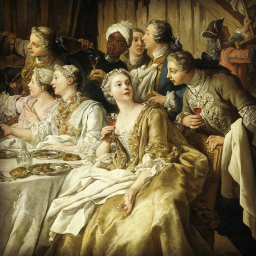 Friday September 7 2018, 12:00 PM
@ http://maps.secondlife.com/secondlife/Larl%20Valley/182/1...
Are you a harem girl looking to RP with your sisters or to serve the palace family? Are you a eunuch guard, charged to protect and serve the palace inhabitants? Are you a guest, or a member of the pasha's family? Remember: part of the fun of RP is getting outside of your comfort zone and diving into unique scenarios. Let's all try to recreate an 18th century Ottoman palace together!
Invited: palace family, palace guests, harem girls, eunuchs, and anyone interested in taking on any of those roles! Notecard SirCharlesMormont Resident if you want to take part. Alts welcome. Thursday evenings and Friday mornings/afternoons are the times that I set aside for palace RP.