Shared Seas Community Profile
The continent formed by the estates of the Duché de Coeur and Rocca Sorrentina is commonly know as the Shared Seas in a nod to the beautiful open-water connecting the two land masses.  This community profile provides information related to a variety of initiatives managed by these two estates both independently and together.
.
.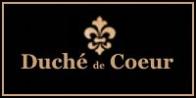 The Duché de Coeur is a friendly and romantic land inspired by 18th century France during The Age of Enlightenment.  It includes the Queen's Hamlet Co-op and Les Amis de Coeur groups.
The estate offers many activities including sailing, horseback riding, carriage rides, dancing, games, shopping, and both residential & commercial rentals.
Queen's Hamlet Co-op
A community of farmers & artisans living off the land of the Queens Hamlet in 18th century France. A group for the brave, fun-loving, resourceful & inquisitive who enjoy a good challenge in a historical setting. 
While individual achievements are certainly encouraged, the co-op model places emphasis on our success as group.  We make use of the G&S active-roleplay system.
.
.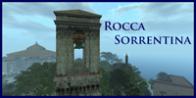 Rocca Sorrentina , a small island in the bay of Naples; a lesser-known stop on the Grand Tour, but remarkably cosmopolitan and welcoming for its size. RP is currently set in the year 1783.  It includes the Amici Di Rocca Sorrentina group and is the home base for the Banco Rezzonico .
Banco Rezzonico
The Banco Rezzonico was founded in the first half of the 17th century in the city of Venezia by the family Della Torre di Rezzonico, then wealthy merchants and upcoming patricians of La Serenissima Repubblica di Venezia - the Venetian Republic.
The Banco Rezzonico has a roleplay-active (and G&S-related) office. The bank holds over a dozen accounts of citizens, merchants, and artisans. They are not only a rp-partner in various stories, but also function as an intermediate for banking affairs - stretching from paying wages to staff to paying bills. Each account is therefore meticulously administrated. With this the Banco Rezzonico is acting as a real bank within a roleplay setting.