A Caribean Adventure ....... PART 3
A Caribean Adventure by Alikasah01 and KianaDumont/ Letter by Claire-Sophie de Fiennes (Tjay)
Chapter 3
No Way Back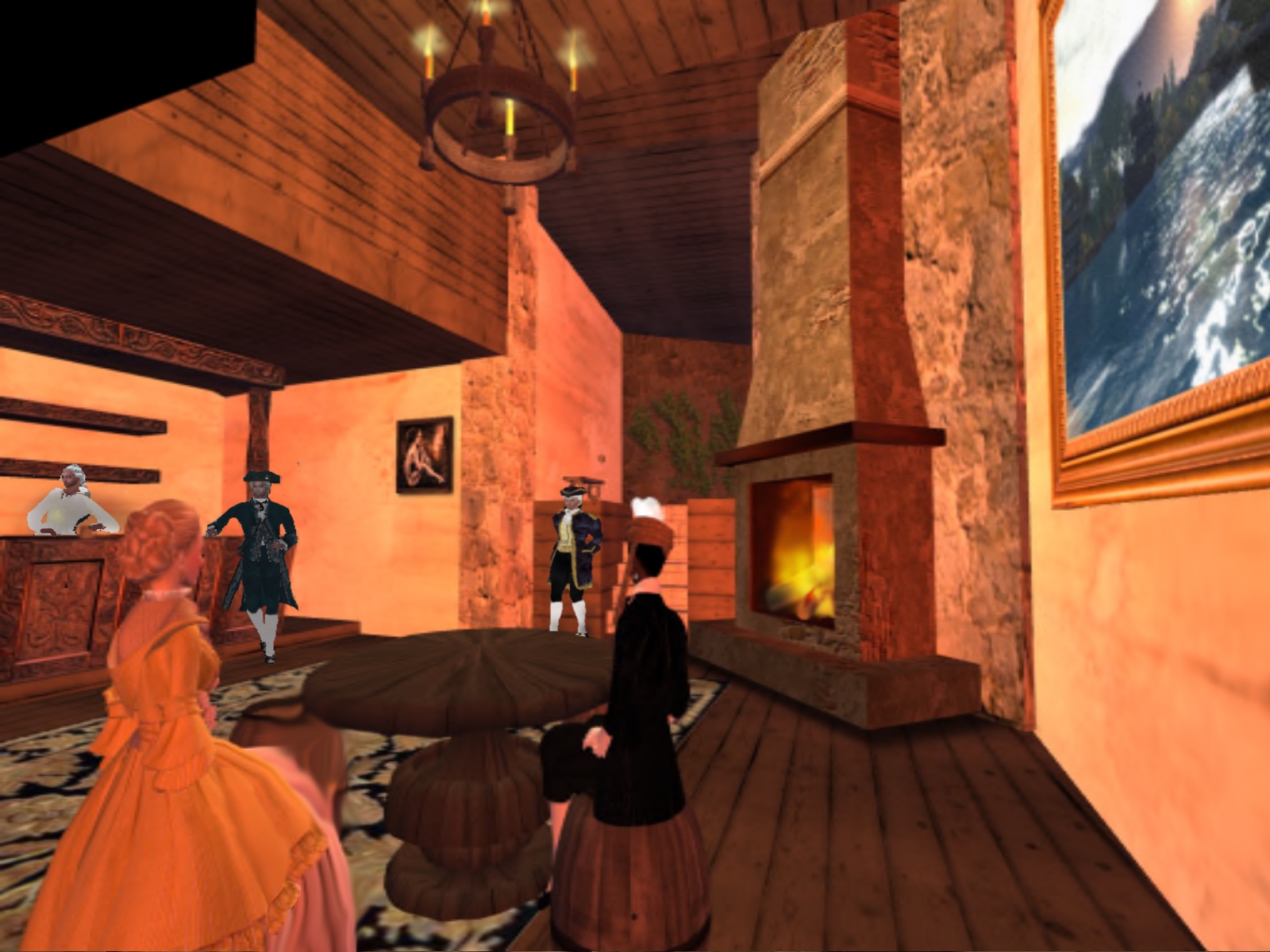 The tall man in the blue Uniform looked around and came straight towards us. He liftet his tricone very elegant and said to me: I asume you must be the noble Lady ,who asked about my ship.... I am Captain Charles Clodelle, enchant! His direct words made me feel a bit embarrassed.....I felt that I blushed. ...Indeed Monsieur, you are right....but...but how did you know ? I stuttered. Ha haha ha....These harbour towns are all similar... he laughed It comes around very quickly , when uncommon travelers arrive.... Uncommon ?? I asked and raised an eyebrow.
In a wide Breton dialect he replied Well, such a fine noble Lady travelling alone, only acompanied by a Moor.....that is quite unusual and will be recognized by everybody! He voluntarily took a seat, pulled out a clay pipe from his pocket, stuffed it with tobacco and lighted it on a candle. Immediately an acrid stench filled the room. Matisse jumped up and fanned fresh air towards me. The Captain seemed to be amused You have certainly never been on sea Madame ? ...Right ?
Oh sure Monsieur.....several times... with a Gondola on the great Bassin in Versailles or in a rowing boat on a pond of the Family Estate...it was quite thrilling I started to giggle. His mouth opened slowely and the clay pipe fell down on the table. He had a hard facial expression and hissed Listen carefully Madame! You have two opportunities: 1. You take your little servant and go back to your Gondolas immediately....or......2. You take my ship to the Caribean the way I tell you now ! The determination with wich he said that, allowed no arguing. Noone had ever tried to speak to me in that way.
But this journey was far too important, so I nodded Daccord, what shall I do to acompany you....? Bien ! he relaxed You will get some male clothing today....not too flashy. You will travel as Monsieur Brouchet. My crew shall not know anything about you. And our little friend here ....-he pointed at Matisse-...will get some common Clothing like a cabin boy.... can he at least peel some potatoes?
Oh mon Dieu, mon petit Matisse never gets dirty!.... But Matisse noded I will try my best Captain! The boy seems at least reasonable... he smiled warmly You will become a real Sailor! Mon petit Matisse.... a Sailor?....I almost fainted, but I pulled myself together and noded aswell. The captain stood up Everyone is allowed with ONE chest! He went towards the exit and turned around The ship will depart at dawn!. Matisse and me stared at each other without any words.....
After our return to the Inn, Matisse disapeared to get the clothes in the town. I received a little parcel from the Innkeper, he got it as our luggage arrived .It contained an old battered Bible and a letter.....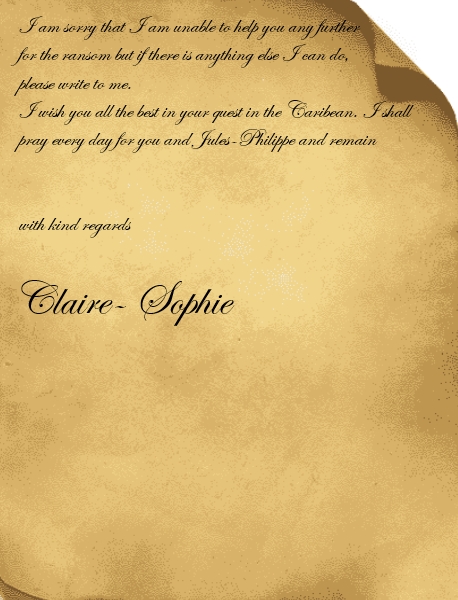 I hold the bible tight and wiped away a little tear....my chere Cousine Claire-Sophie.....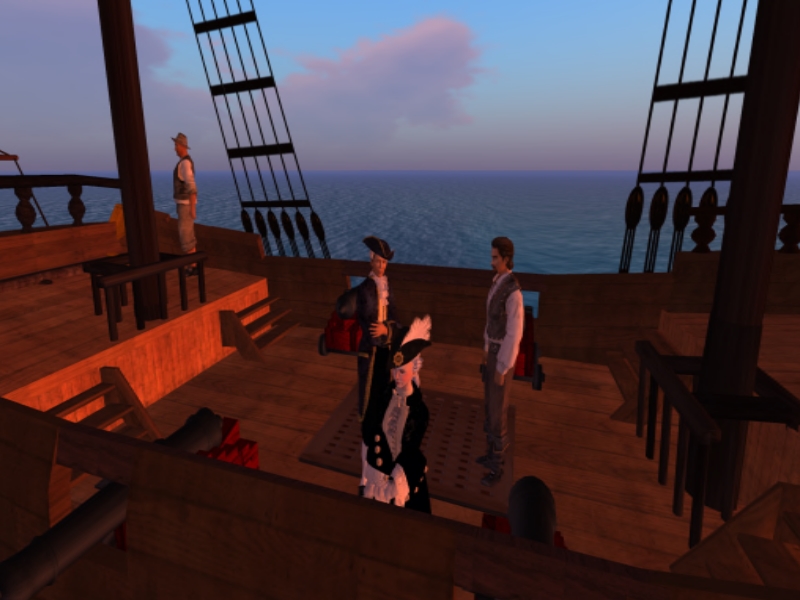 The next Morning at dawn, a certain Monsieur Brouchet and a little black cabin boy were at the Pier with their chests. The captain made a gesture to come on board, I got a dark cabin assigned and heard the yelling of the sailors and even louder the commands of the captain. We went on deck and saw how the wind was blowing into the sails and the ship started to move...
There was no way back !