La Corte Real de Carlos IV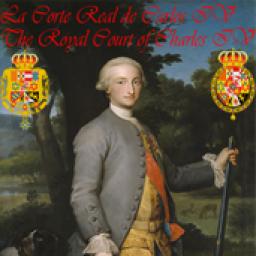 THE ROYAL COURT OF CHARLES IV OF SPAIN
La Corte Real de Espaa en tiempos de S.M. Carlos IV. Epoca: 1788-1808.
La Familia Real. Grandes de Espaa. Militares, Nobles, Ministros, Burgueses, Damas, Caballeros y Pueblo LLano, en un RP histrico donde se representa la vida de la poca y la Corte.
A historical Roleplay to perform the life of the Royal Court of Spain during Baroque Times,
with friends and people interested in History, Culture and Art.