Royal Court of Charles III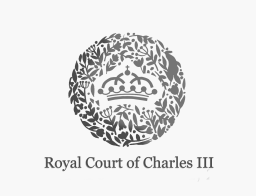 Saludos.
Bienvenido a la corte real de Aranjuez.
En este Role Play podrás experimentar como era vivir en España en el siglo XVIII. Podrás explorar la villa, visitar los jardines del palacio real, asistir a multitud de eventos y sobretodo aprender un poco sobre el estilo de vida del siglo XVIII.
El año es 1770 y Aranjuez se convierte en el lugar preferido del Rey Carlos III, un rey que quiere modernizar su país gracias a la ciencia.En la línea del despotismo ilustrado propio de su época, Carlos III realizó importantes reformas -sin quebrar el orden social, político y económico básico- con ayuda de un equipo de ministros y colaboradores ilustrados como Esquilache, Aranda, Campomanes, Floridablanca, Wall y Grimaldi. Reorganizó el poder local y las Haciendas municipales, poniéndolos al servicio de la Monarquía.

Esperamos que disfruteis y os divirtais.
Greetings.
Welcome to the royal court of Aranjuez.
In this Role Play you can experience what it was like to live in Spain in the 18th century. You can explore the village, visit the gardens of the royal palace, attend a multitude of events and above all learn a little about the lifestyle of the eighteenth century.
The year is 1770 and Aranjuez becomes the favorite place of King Carlos III, a king who wants to modernize his country thanks to science. In line with the enlightened despotism typical of his time, Carlos III made important reforms - without breaking the order Social, political and economic - with the help of a team of ministers and illustrated collaborators such as Esquilache, Aranda, Campomanes, Floridablanca, Wall and Grimaldi. It reorganized the local power and the municipal Haciendas, placing them in the service of the Monarchy.
 
We hope you enjoy and have fun.