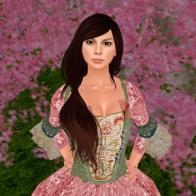 13 Mar 2014 08:27:29AM
@tatiana-dokuchic
Challenges
The following list of Challenges & Achievements are available for all Shared Seas Adventurers.
You will note that some Challenges are related to specific events (a sailboat race, for example) while others are intended as "stand alone" activities, allowing the adventurer to complete them at their own pace.
The "stand alone" challenges ("Duchie", for example) are generally more complex and have their own special post with detailed instructions & explanations. Click on the challenge image to take you to the relevant post.
As the awarding of achievements is a manual process, please contact Tatiana when you have completed a challenge to have it noted in your journal.
Good Luck!!
Exploring

Sailing

Questions?
Have questions, comments, advice or observations you'd like to make about the Shared Sea Challenges go to Challenges: Discussion !