A Virtual Letter From Fanny Burney to Her Father, Dr. Charles Burney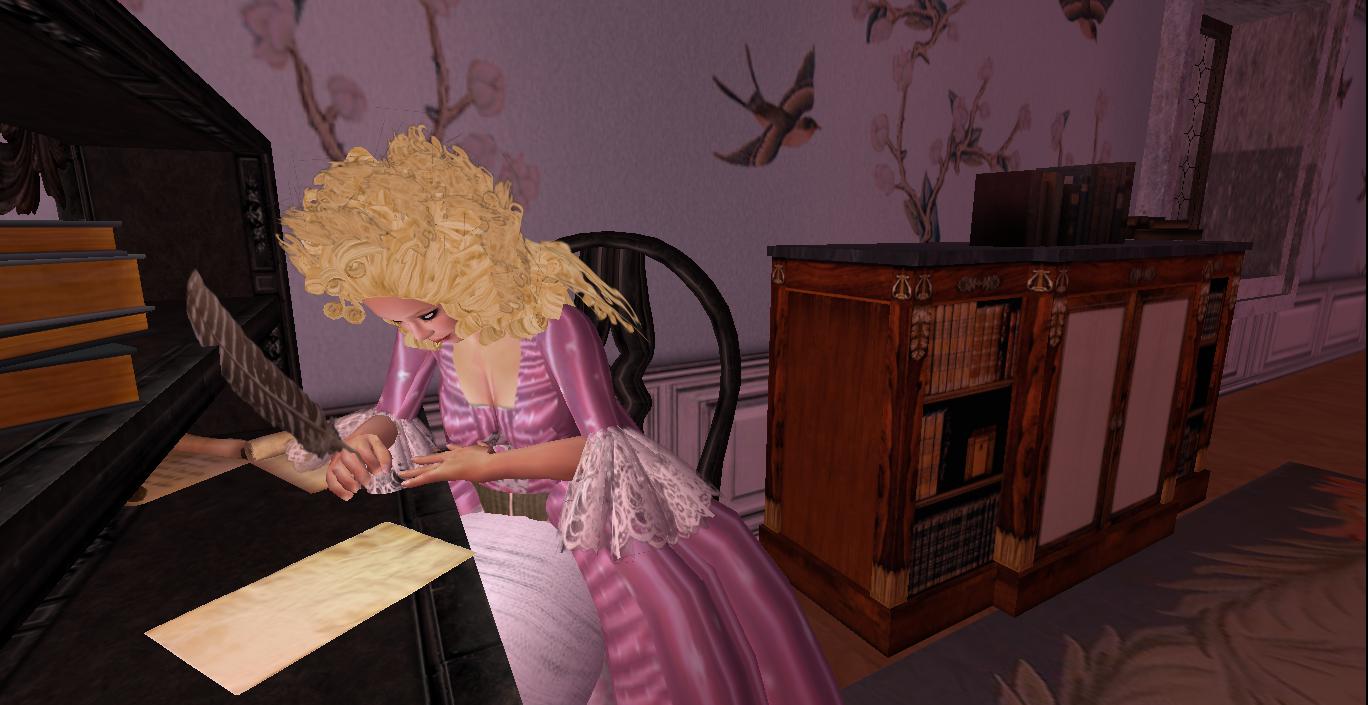 1784, 27 September
Dearest Father, Composer of My Very Being and Arbiter of My most Consequential Choices,
I write first and foremost to congratulate you, Father! No daughter of any great man could be more proud than I am to hear of your recent commission in Rome. Music for Holy Week at the Papal Chapel! Could any musician hope for a greater honor? You must feel that you have, at last, achieved one of your life's greatest purposes.
Of course, I will join you in Rome! How could I refuse to be at my fathers' side under such grand circumstances? Perhaps you will be in Italy long enough to return to Rocca Sorrentina with me for just a brief retreat? I can guarantee, Father, the sea air and subtle, warm winds are quite restorative. I have had not even a sniffle in all the months I have been in residence here and feel myself in greater vigor than ever before. I am sure a visit would benefit my most excellent father.
As to your other question, about M. Lt. Badeau -- I have indeed heard from him since you and I saw him together in Marseilles. He wrote not too long ago about his travels, saying that he is called to further service by his King. Unfortunately, I do not know when I will hear directly from him again, as his duties are of a somewhat secret nature and require some great amount of discretion on his part. I have heard from a friend of my dear friend, Lorsagne DeSade -- Yes, Father I am aware of your feelings about that friendship and assure you an association with Lorsagne is not an association with her infamous father, now incarcerated in the Bastile. -- Lorsagne's friend, another French soldier, by the nameLucien de Robion-Castellane, was here in Italy not long ago. He told me then that Lorsagne has news of Henri. I do hope to hear from her soon. Even better, I hope she returns soon from her own travels so that she can share her news face to face.
Father, I have begun writing that play we discussed in France. It is coming along and I think you will enjoy the comedy. It will be ready for Mr. Sheridan quite soon. And, tell me, please, how is your dear wife, my dear step-mother? Susan writes that she has been unwell. I hope she has by now recovered, thereby restoring serenity to house and home.
I will post this note on the next ship to leave port. I look forward to seeing you next month in Rome!
Your Most Devoted Daughter,
Fanny