We still need a King George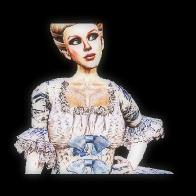 16 Sep 2014 09:21:15AM
@stephanie-mesler
and a Stephen Digby and other men of the court. Could also use a Princess Charlotte and the younger princesses. Also some other attendants for both King and Queen. We especially need a Mrs. Mary Delaney.
At this time we have a Fanny Burney, Mrs. Schwellenberg, Queen Charlotte, Princesses Elizabeth and Augusta. Also several others playing non-historical characters.
Please contact me here or contact me (Freda Frostbite) inworld if interested.