Announcement: The Royal Retreat is almost ready for opening!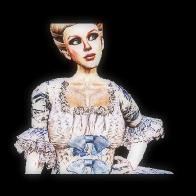 29 Sep 2014 09:08:36AM
@stephanie-mesler
The grand opening and arrival of their Royal Magesties, King George III and Queen Charlotte, will be celebrated on Sunday October 26 between 8 am and 12 noon SLT. Please let Lady Freda Frostbite know if there are any times in that period that do not suit you. It will likely be impossible to get everyone here at the same time, but we will do our best.
In the meantime please feel free to visit The Royal Retreat for a look around.
http://maps.secondlife.com/secondlife/The%20Royal%20Retreat/95/142/1487