Helloo helloo my pretties, I've finished up a collection of Georgian gowns. All these gowns released, was created in the 1740s/50s Style of Georgian England, in the middle of the 18th Century.
I know they all say Day Gowns, but in practice, these gowns were worn all day and evenings as well. I named it day gowns, to differentiate them from the very formal gowns worn at privileged events. (Hence, those will be known as Evening gowns).
I Hope you all like them! They are mostly 250L, though some are 300L. You can find them then in my store, in Georgian London.
http://maps.secondlife.com/secondlife/Mercury/53/149/3601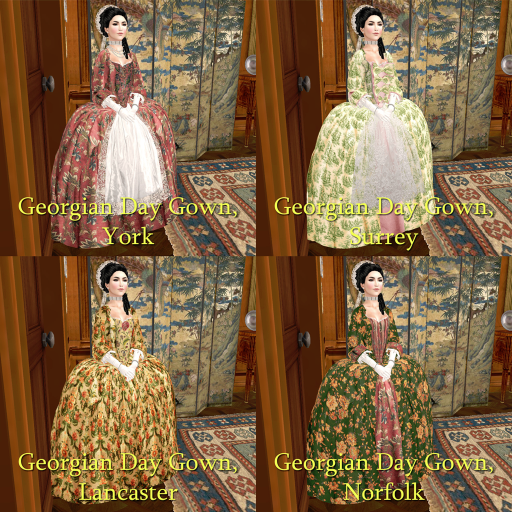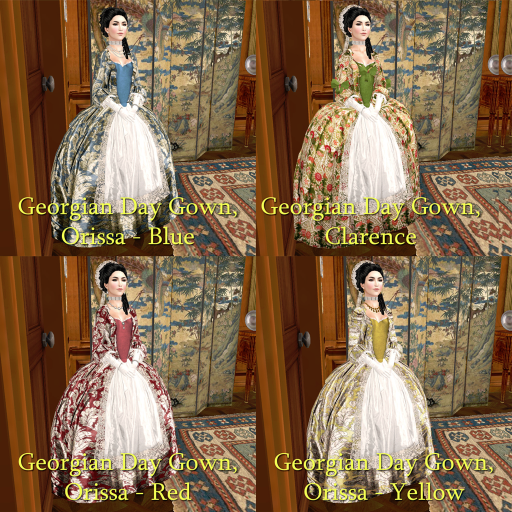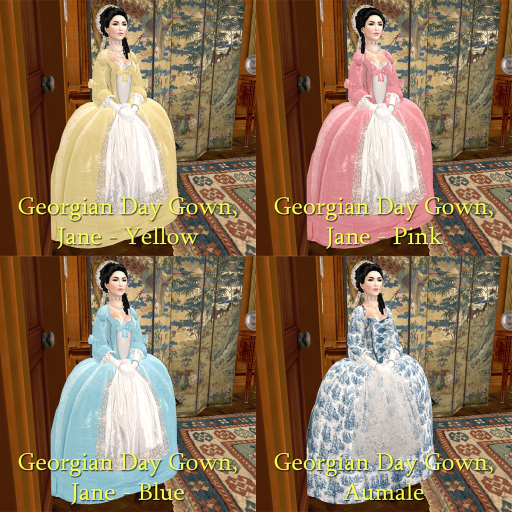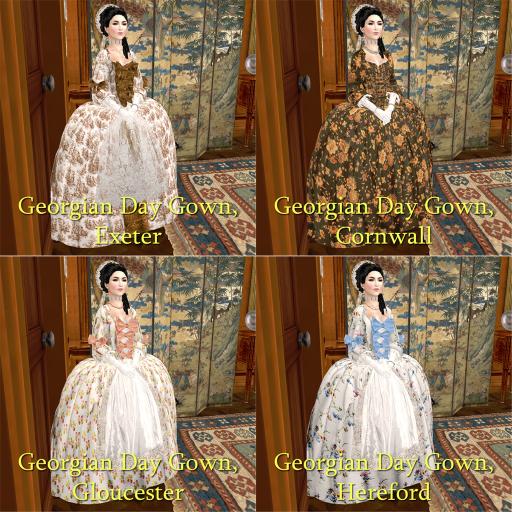 updated by @lady-elizabeth-wyndham: 13 Dec 2017 10:13:59AM