It has been awhile since I have designed some new fashions for my store.  I have been spending the summer piecing together some new looks and designing what inspires me at the moment.  This summer I am loving embroidery, color, sheer fabrics, and roses.  Below are a few of the gowns I have completed and most come in multiple colors. 
I also wanted to share a new RP hair I created inspired by Queen Victoria. I will be adding a modified version of this hair very soon. All the gowns and hair are available in my shop and on my SL marketplace.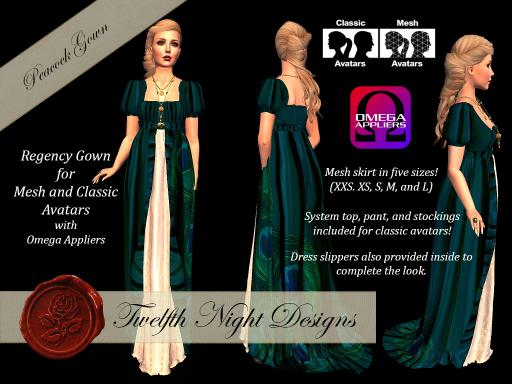 Peacock Regency Gown: $399L (New Regency Skirt Style)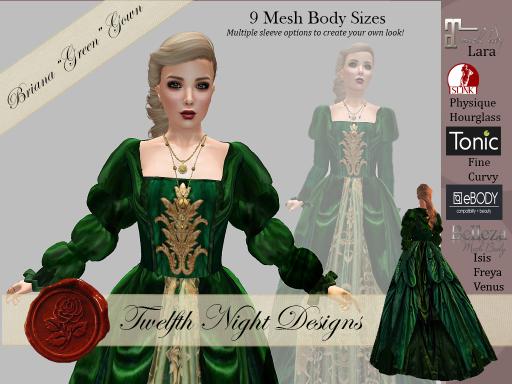 Briana "Green" Gown: $399L
Lacy "Rose" Gown: $399L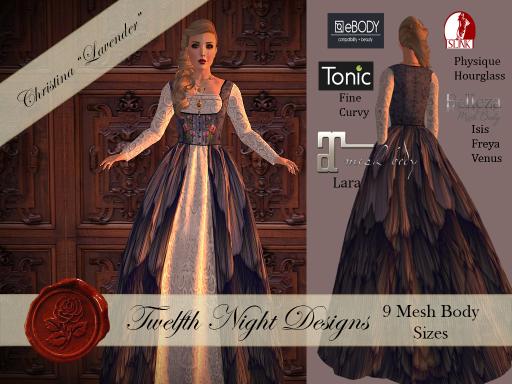 Christina "Lavender" Gown: $399L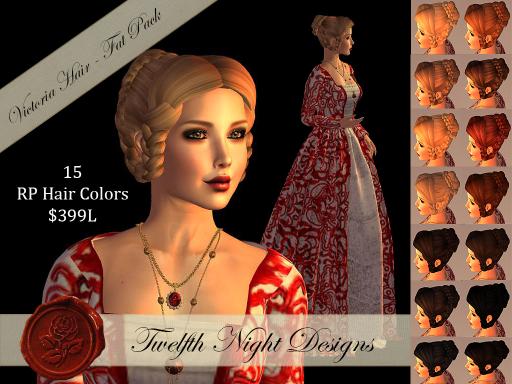 Victoria Hair - Fat Pack (15 Shades)
Your carriage awaits...
http://maps.secondlife.com/secondlife/Antiquity%20Bexar/88/64/22
Happy Summer!
Twelfth

updated by @twelfth-night: 07 Jul 2018 10:33:14PM