On French Situations & Strawberries (a letter)

2019-07-15
By: Abbondio Rezzonico
Posted in: Banco Rezzonico (G&S)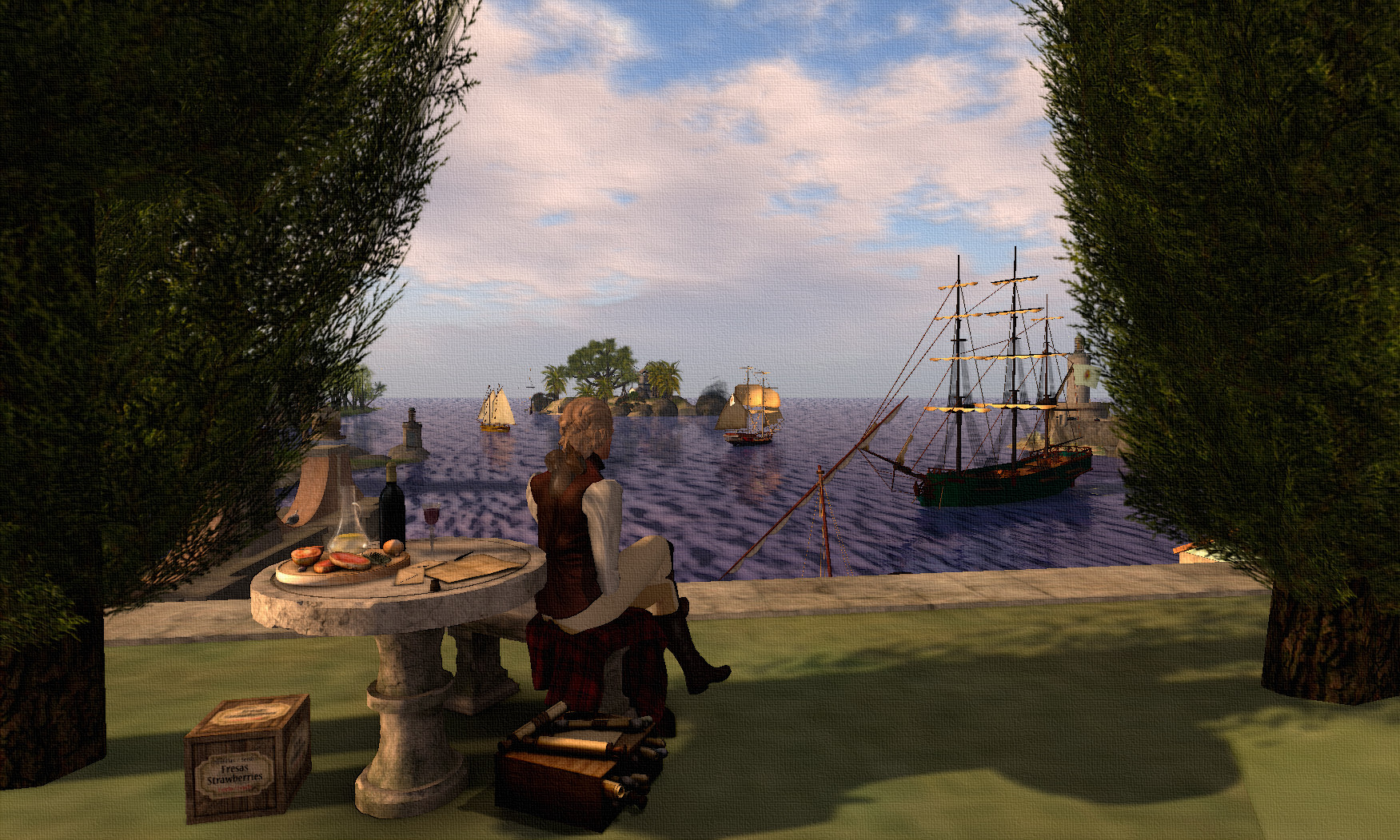 Rocca Sorrentina, July 15th 1789


Cara Madre ,

A brief note from Sorrentina, as I sit at the foot of the vineyard, overlooking the silver shimmering Bay of Naples. The port is all quiet. It is noon and the dock workers are having their luncheon, I can hear their talking and laughing from the tavern below. I finally have some time myself for a light meal between handling administration and correspondence. In the roads the ship's chimes of the hour glide over the water, as if the passing minute seems to visit one ship at a time. And then, discord from the middle: the bells from our ship, the brigantino Atalanta . They're late. I shall need to have a talk with captain Lombardi about that, before he sets the sails tomorrow for Algiers. Earlier today I have read the reports from Bianchi, our agent in Constantinople. Both rice and sugar have arrived in a fairly good state, only two packs of rice were slightly damaged. The sugar will now be sent to their respective destinations, hoping they will bring us good fortune in future . If you could be so kind to write to Rome about the arrival - although I am beginning to doubt the use of uncle's connection: the French ambassador. With all that is going on in his home country, he is probably soon either without a job or influence.

These past two months I have been mostly busy with rearranging our last business interests in France. Although we are not scared from any speculation, plain foolishness is a completely different thing. France is becoming a tinderbox of increasing proportions, the question can only be when the spark hits the powder. Therefore I have ordered our agent Perrenot to close the Bordeaux office for now, and send all accounts to Balotelli in Marseille for the time being. Auguste Perrenot shall be given a generous pay for his last services; but moreover he is probably relieved. He has been poorly these past months. On my last visit to Bordeaux he could not even receive me. His wife then presented the accounts, she seemed even more capable than her husband. So I permitted her to stand proxy for him. With him, her, and their fifteen year old son, I had thought we would have been secured of a decent bookkeeper in Bordeaux for future years, but with the current situation: everything is taken to the point of doubt. The boy however did seem to have inherited both his parents' wits. I've just decided to write to Perrenot. If he wants, he can send his son to Marseille to learn the trade under Balotelli.
The accounts from the Parisian office have been sent to Anvers; the distance may be inconvenient, but at least the Austrians are more stable. I also sacked that inebriate Danton, he was unfit to be our agent anyway. The brewery and distillery 'Le Cheval Qui Rit' has been liquidated. The grounds and building brought up a decent enough price. With all that settled, I'll be quite content if the last accounts and gold have indeed been brought over. I have ordered Marseille to keep the fastest xebec of our fleet, the Bellona , in a state ready to sail out within a day. Let us hope it will all turn out to be unnecessary precautions.
Anna is still traveling. From her last letters I understood she is well and visiting many friends in the north. She will also deliver some paperwork and review the accounts of Anvers from the last six months, which still (!) had not been sent to me. I have a feeling something might be wrong there as well. It is for some time now that I do not share your confidence in our agent Marot. I would much rather combine the offices of Anvers and Amsterdam, or open a new one in Brussels or Ghand perhaps. In any case: Anna will find out quickly enough if something is indeed out of order; she carries a power of attorney for when needed and knows what to do, as always she does. I just fear for her next bills, during her last visit there she bought so many gowns and shoes we could have ordered the construction of a new brigantino! I did however wrote to her to avoid France and only travel south via the Swiss cantons.
On a brighter note from France: The recently hired captain of the brigantino Elisabetta , Giambattista Salvatore has already proven himself an able man that looks out beyond his orders. While anchored at Brest he got the offer of some strawberry seeds. Seeds indeed. Apparently, during these past years, the Bretons have been working on cultivating the strawberry by crossing species, using half cultivated wild ones with Chilean strawberries. This has now resulted in a strawberry that can be grown in a more agricultural method. Very interesting news. He obtained some boxes and I have already given the first boxes to our tenants to plant them forthwith.

Cara Madre, I shall finish now by conveying all the regards and well wishes from our friends here; and send this letter to you with the courier to Bassano, and a copy to Roma in case you are currently there or passing.
- Your always grateful and affectionate son,
Abbondio



---
And with this, during these summer months the farming tenancies at the Queen's Hamlet will grow very unexpectedly something quite new: Strawberries are the latest release within the G&S system.