A momentous day in AoR history!  The Golden Bread Loaf has been delivered to all AoR Pioneers.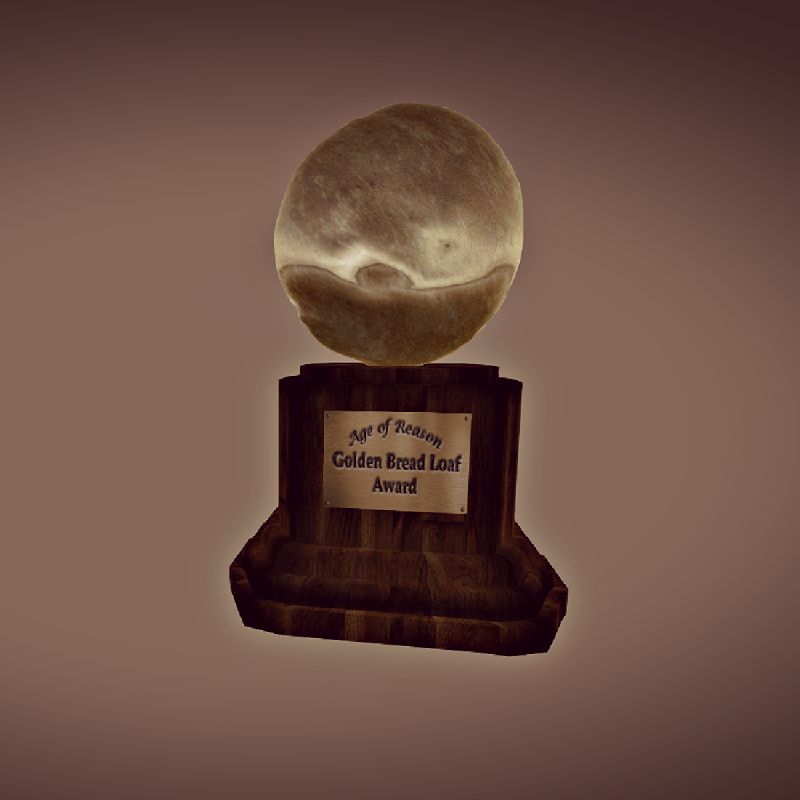 THE GOLDEN BREAD LOAF
                                  is awarded to
                      *The Age of Reason Pioneers*
In recognition of their invaluable help in developing the Age of Reason [AoR] system through
•  the hours they spent toiling over fields and vegetables,
•  the amount of sweat they poured out laboring in front of hot ovens and stoves,
•  the time they spent maintaining health, energy, and hygiene,
•  the number of clicks they made to finally get used to how the HUD works,
•  and (most of all) the ENDLESS AMOUNT OF BREAD THEY ATE to stave off hunger.
This award to presented with the deep thanks of.
        Duchesse TatianaDokuchic Varriale
        Lady Sere Timeless
--
Proprietress of Tatiana's Tea Room ~ Owner of the Provence Coeur Estate ~ Webmistress of this site