Duché de Coeur - RP Destinations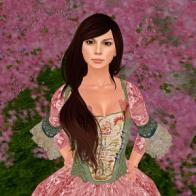 12 Jan 2010 01:59:18PM
@tatiana-dokuchic
The Duch de Coeur is a friendly and romantic land inspired by historical France during The Age of Enlightenment (17th-19th centuries).

The Duchy offers many activities including boating, horseback riding, carriage rides, dancing, games, shopping and both residential & business rentals. You can visit the Duch de Coeur Information Centre in Aquitaine Coeur Nord or Provence Coeur to find out more.

Since the Duchy is rather large, it was suggested that a directory highlighting those areas with RPS compatible objects and activities would be helpful. Please feel free to contact me with additions and/or updates and I will include them here.

Duchy RPS Welcome Area
This is the place to Sign up for RPS, renew RPS Subscriptions and Purchase RPS compatible scripts & RPS$ Vendors.
Duch de Coeur Fairgrounds Site of the monthy Coeur Fair where you can meet & mingle with your fellows and have an all-around good time in a relaxed, country atmosphere. Work for RP$, RPS CompatibleFood & Merchandise sold for RP$.

Le Rechauffoir
Marie Antoinette's state-of-the-art kitchen for The Queen's Hamlet. Apprentice Bakers are required here to help with the preparation of the Queen's bread. Earn RP$5 per minute for kneading bread or rolling dough at the two stations on the left. No prior experience necessary, just jump right in. You will also find fresh food to increase your health and a number of items sold for RP$ .
En Garde, Languedoc Coeur Pistes
Located right beside the Languedoc Tavern, this spot provides a venue for fencing using the popular En Garde strategic game. Challenge opponents or just watch the duelling. All skill levels welcome. Get rules & equipment by clicking ona scoreboard.

Tavern, Languedoc Coeur
A place to relax, enjoy good food and spirits , play games, dance, mingle and catch up on the latest gossip with the friendly tavern keeper, MariaLouisa .

Tavern, Aquitaine Coeur
Gathering spot for people that like to play Greedy, Greedy, an addictive dice game. Place RP$ bets on the outcome. Enjoy hearty food.

Lock, Ville d'Aquitaine
Operating the lock is not entirely intuitive, though it works like a RL lock. You may assist independently, or you may rent the lockhouse and set up a more formal business. You must charge only RP$. Of course if the "state" finds you are making a killing, we may raise your taxes.

The rental price of the lockhouse is low, but you may wish to add prims so you can set up your business well. The canals play an important role in shipping goods in the duchy RP.