Duché de Coeur: Tempus Fugit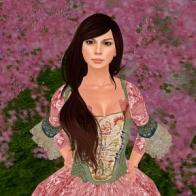 17 Oct 2016 01:01:44PM
@tatiana-dokuchic
Tempus Fugit ~ Time Flies
Seems like just yesterday I was setting up my first little shop beside my fellow SL merchant, Trasgo (@trasgo-beaumont).  Back in 2008 I had no idea where my SL adventure would take me and I'm delighted that I'm still enjoying the journey in which the Duché de Coeur has played a prominent role.
Now that the dust has settled a bit on the LHVW construction, I've turned my attention to the groups that I manage here.  I was a bit shocked to see that nothing had been reported in the Coeur's group for years now!  I'll place most of the blame on Ning and the way it handled groups.  I always felt that groups were a bit buried under the old structure and so I focused my efforts on reporting DdC news through the "main" channels.
With this fresh start, I'll see if I can be a bit more proactive in using this group.

So what's been happening in the Duché de Coeur.
Back-in-the-day, the historical community as a whole spent a lot of effort trying to establish roleplay systems that were both popular & sustainable.  This is a fascinating & complex topic (for which we really should launch another discussion) and there are a lot of lessons to be learned along the way. 
I'm happy to report that the Coeur's has settled into an "active" farming/crafting rp under the banner of the Queen's Hamlet Co-op.   It's fun, relaxed, and suits our country sensibilities perfectly.  It's also great to see the land being used in a manner that is historically accurate.
Speaking of history; living in 18thC France involves a love of history which is expressed in various ways including the details of our enivironment.   Forming a closer connection with Rocca Sorrentina established a wonderful partnership that enhances the historical aspects of both our fair lands.
Living History indeed!
---
So what have you been up to?  Where are you living? Are you still roleplaying? Have you been creating?  Tell us your news & let's catch up!