Application Process & RP Classes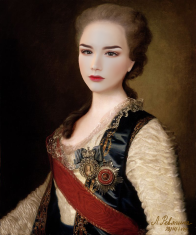 20 Mar 2016 05:45:30PM
@ekaterina-vorontsova-dashkova
Welcome to Chteau de Versailles in Second Life RP group and thank you for showing your interest

The RP will open on Sunday, 27th of March, to 1 month of closed, aka application only, RP.
There are many RP opportunities across different social classes:
La Noblesse
La Bourgeoisie
La Clerg
Les Pouvres (incl. servants & guards)
L'Arme Royal de France
Please fill in this form: http://goo.gl/forms/N1Lkabyszx
Our wikia page for noble family trees might help you with which role you would like so please check it out!chateaudeversailles-sl.wikia.com
Don't hesitate to message me if you have any questions!
Thank you,
~Sophie~
https://docs.google.com/forms/d/1bKPAYefhmUGXcJCWssIRgVGRbq8a531QVBKq_rlVq0w/viewform?c=0&w=1