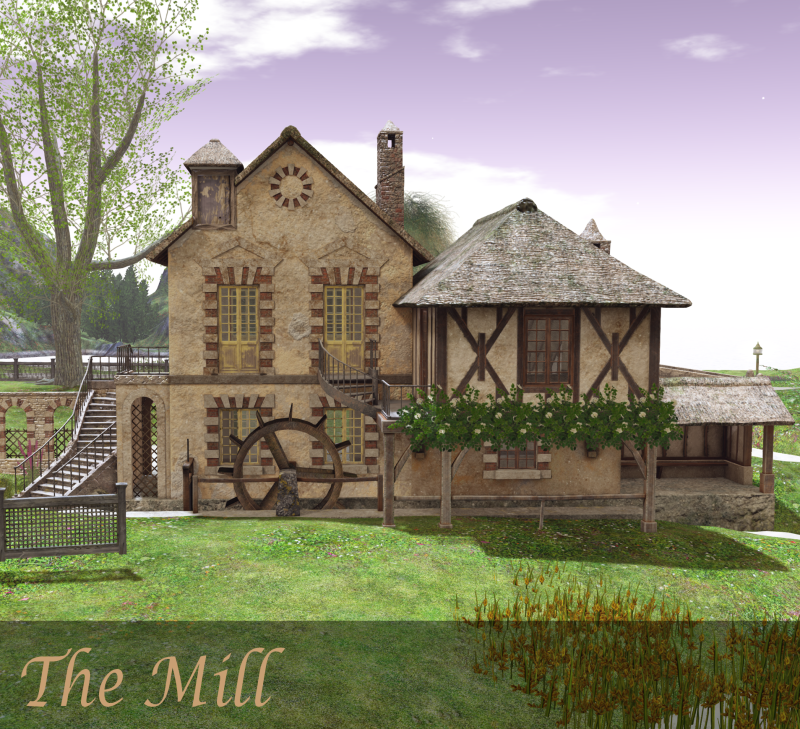 I'm delighted to announce this brand-new rental!  It's a little bit quirky and a whole lot of fun.  Perfect for someone that wants to make it their home base for roleplay.
-------------------
This charming cottage is part of The Queen's Hamlet, a fantasy village built for Marie Antoinette to escape the rigours of court life.  
 
The house was designed with a rustic exterior including a faux water-wheel that helps circulate water through a small canal and into the pond of the Petit Trianon. 
This rental property has a large backyard with an ocean view.
-------------------
This house can be rented for L$750 per week which includes a prim allowance of 200.
Arrangements for the purchase of additional prims may be made by contacting TatianaDokuchic Varriale.
--
Proprietress of Tatiana's Tea Room ~ Owner of the Provence Coeur Estate ~ Webmistress of this site

updated by @tatiana-dokuchic: 02 Mar 2023 12:15:59PM