Happy News Regarding The Royal Retreat!
I have just purchased a homestead which will be the location for The Royal Retreat. Now I am just waiting for it to be moved where I want it so I can start creating the environment. In the retreat's first incarnation, RP time will be set from 1786-91, the court of King George III and Queen Charlotte during the time of Fanny Burney and Mary Delaney.
I am very excited! Please spread the word about this historical RP and invite your friends. They can join The Royal Retreat here on Ning or inworld. I am Freda Frostbite in SL (though my rp character is Fanny Burney). Folks can contact me with questions and ideas. It would really rock my world if folks wanted to create the characters of Mary Delaney, George III, Queen Charlotte, as well as the princes and princesses who lived with their parents between 1786and 1791. Particularly interesting male characters would be Charles Burney (Fanny's famous father), George Cambridge and Stephen Digby (men who disappointed Fanny deeply). These are JUST suggestions though. Of course, other RP characters are welcome.
Mrs. Mary Delaney was a talented artist as well as an intimate friend of the King and Queen. Also counted as friends were Jonathon Swift, Margaret Bentinck, and Josepf Banks. She began her career as one of England's most beloved artists at 72 years of age.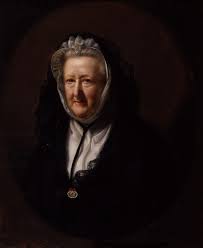 Frances Burney was arguably the most popular novelist of her time. Jane Austen was one of her proteges. She was very close to Dr. Samuel Johnson and Hester Thrale. She thought of Mary Delaney as a grandmother figure. It was that friendship that led to Fanny's appointment to the court of George III and Charlotte. Eventually she married a french constitutionalist in exile, Alexandre D'Arblay.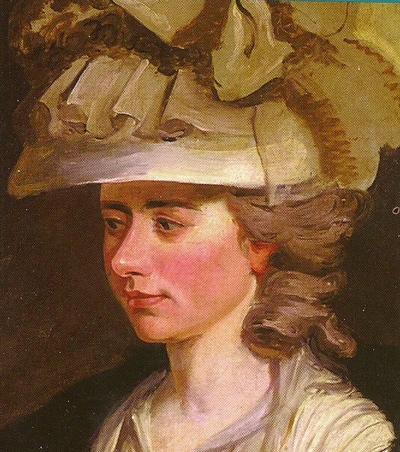 George III and his Queen, Charlotte, were (by all accounts) very much in love for the duration of their marriage. Their time together was marred by loss and tragedy, but theirs was far more than a marriage of royal convenience. The period inclusive for this RP includes an assassination attempt by Mrs Margaret Nicholson and the period of the King's first bout of "madness."