Hello Everyone
By popular request, I'm bring back some of my classic homes.
First up is the Tea Room!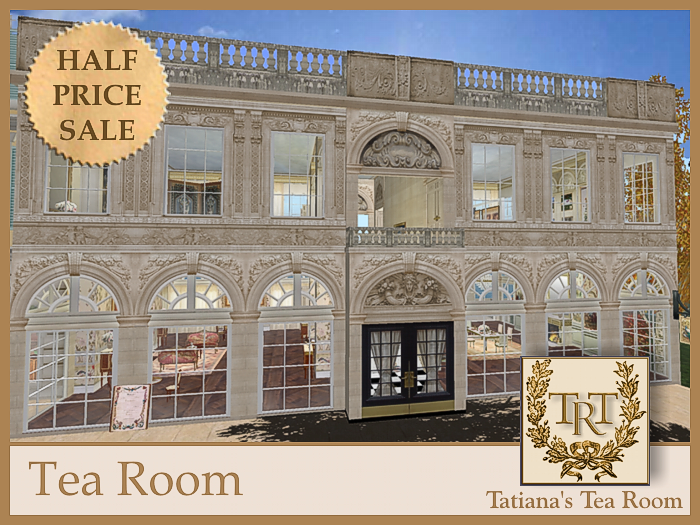 Find out more on the Second Life Marketplace or Inworld.
Here's a bit more about about the Classics Series ...
~ Half-Price Classics Information ~
These popular classics were constructed before the introduction of mesh, convex hull & prims larger than 10m to Second Life.
Though they are on my ever-growing renovation "To Do" list, I just haven't gotten around to making the changes necessary to update them. When I took them off the market, I discovered that there was still quite a bit of customer interest in them.
In order to satisfy this demand, I am currently offering them "as is" at half the original sale price until such time as an upgraded version is available.
With a little bit of love & attention you can reduce the Land Impact yourself by using Convex Hull on many of the link-sets and/or swapping out some of the smaller prims for larger ones.
On the other hand, you may just want to sit back and enjoy them in their current state as they really aren't that "prim heavy" to begin with.
Many thanks!
Tatiana
P.S. Is there a TTR Classic you're interested in that hasn't been added to the Sale Vendor? Give me a shout and I'll see what I can do!
--
Proprietress of Tatiana's Tea Room ~ Owner of the Provence Coeur Estate ~ Webmistress of this site

updated by @tatiana-dokuchic: 06 Oct 2016 06:04:17PM