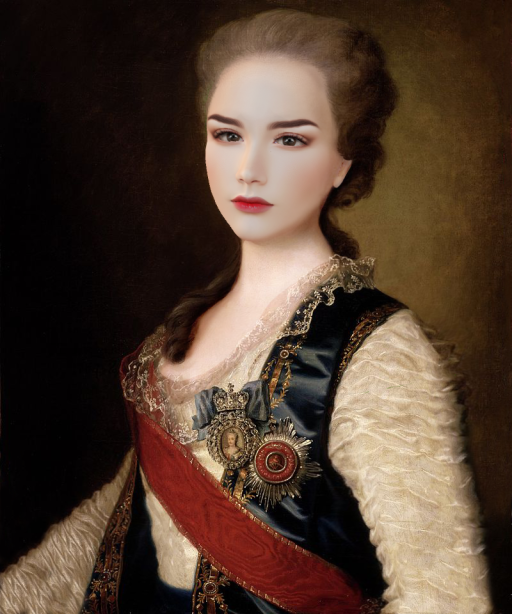 Avatar: HHDoctorRaven
VW: Second Life

Location: Bath
Country: GB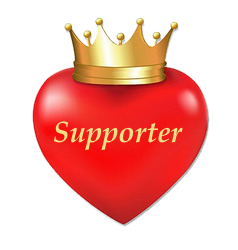 2019-04-29
By: Ekaterina Vorontsova-Dashkova
Posted in: Plotline Entry
The Midnight Service first celebrates the resurrection of Christ. Yet no one can truly be joyous with the latest turn of events. The clergy, all in red, perform the chants and singing, letting the incense smoke fill the chapel hours on end. The Empress, clad in her blue Russian gown, attended, as it abides the monarch to maintain a strong relation with the Russian Church. Her son Pavel, however, was nowhere to be seen, and no one could tell where he was.
Rumours say he has shut himself in his dead wife's bedroom with the corpse. Even on the day she has died the room has been giving off unbearable stench, but now with a corpse in the humid spring days - the thought alone makes one shiver!
Baryshnya Anna Vorontsova was seen sobbing by herself, whilst her chaperon stood before her next to the Empress. Graf Sheremetev couldn't help but be concerned for her, and, in fact, other ladies who might, indeed, face the same fate.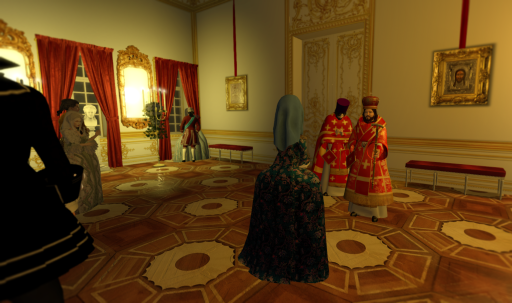 After completing the lithurgy for the Easter Vigil, the Archbishop gave blessings to each attendant. The Empress was first to do so followed by her subjects, who hoped to progress their own agendas.
People could not ignore the agitation and cold looks the Empress gave to her Vitze-Kantzler Knyaz Golitsyn throughout the night. Before being able to find out why, the Empress promptly left, possibly to check on her grieving son. Does it mean he's falling from grace?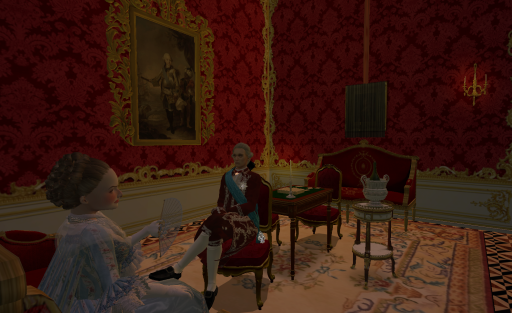 Trying to pretend that everything is fine, Knyaz Golitsyn consulted with his cousin and the Empress' confidante Knyaginya Natalya Golitsyna. Yet both were clueless as to why, leaving promptly to scheme their next move.
Read more in "Tzarevna is Expecting" plotline
---
Learn more about our plotlines:   https://stpetersburginsl.wixsite.com/stpetersburginsl/plotlines
Visit us:   https://maps.secondlife.com/secondlife/Burning%20Embers/159/124/3313
Apply today!   https://goo.gl/forms/OOKPVDMN5V4SBGeT2
Follow us on Facebook:   https://www.facebook.com/StPetersburginSL/
Follow us on Flickr:   https://www.flickr.com/groups/4592590@N22/