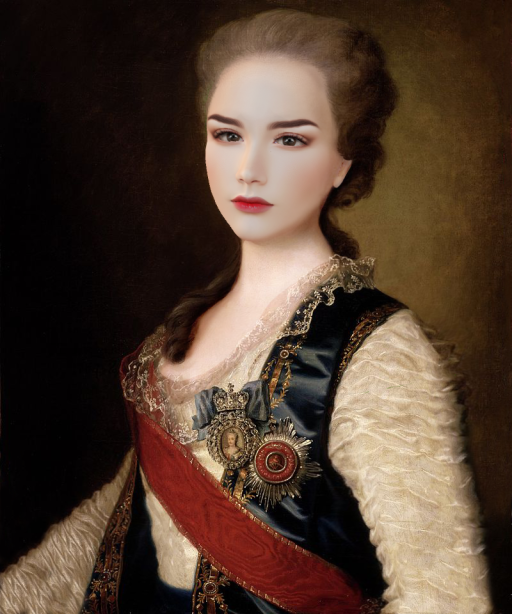 Avatar: HHDoctorRaven
VW: Second Life

Location: Bath
Country: GB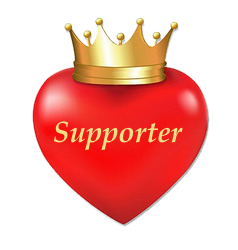 For the New Beginnings . . ?

2019-05-01
By: Ekaterina Vorontsova-Dashkova
Posted in: Plotline Entry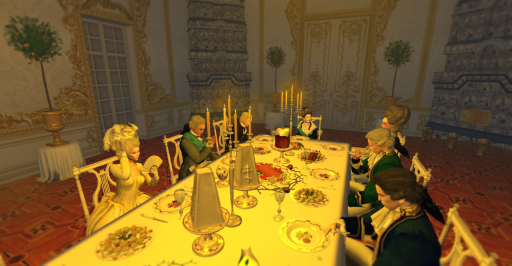 Abiding Easter traditions, the Easter Feast had to take place, regardless of late Tzarevna's recent death. The conversation was forced by all parties involved, although the Empress tried to lighten the conversation with a fitting toast "for the new beginnings", which didn't sit well with her grieving son.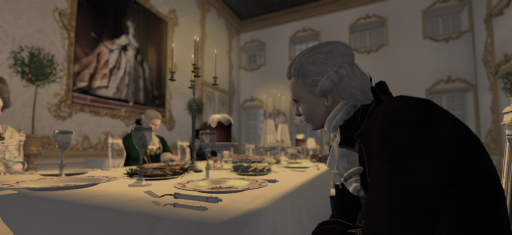 Tzarevich Pavel has just given away his wife's body to the priests to prepare for the funeral and has already gone into mourning. Displeased with his mother and all courtiers, he eventually left.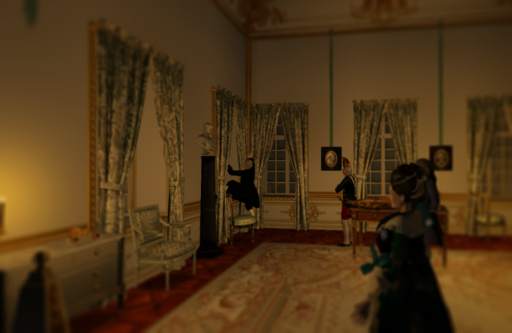 Not half an hour has passed when a guard rushed into the dining hall abruptly interrupting the Empress and hurriedly reported that the heir apparent was ready to jump from his salon's window in desperation and grief. All courtiers panicked and were utterly shocked!
The Empress showed signs of panic as well as this was her son still, but could only walk at fast pace followed by all of her subjects from one end to the other end of the palace as she was, still, the Empress of All Russia. 
Whilst the Empress and Vitze-Kantzler Golitsyn kept talking to him, thus distracting him, the nearby Grenadyor Dobrynin swiftly grabbed on Tzarevich and pulled him away from the window ending possibly the state's greatest crisis yet! For his heroic action, the Empress will give the man a reward, but for now, he only gets a slap on his face from the emotional wreck that is the future Emperor of Russia...
Read more in   "Tzarevna is Expecting" plotline
---
Learn more about our plotlines:   https://stpetersburginsl.wixsite.com/stpetersburginsl/plotlines
Visit us:   https://maps.secondlife.com/secondlife/Burning%20Embers/159/124/3313
Apply today!   https://goo.gl/forms/OOKPVDMN5V4SBGeT2
Follow us on Facebook:   https://www.facebook.com/StPetersburginSL/
Follow us on Flickr:   https://www.flickr.com/groups/4592590@N22/