"People are more what they hide than what they show."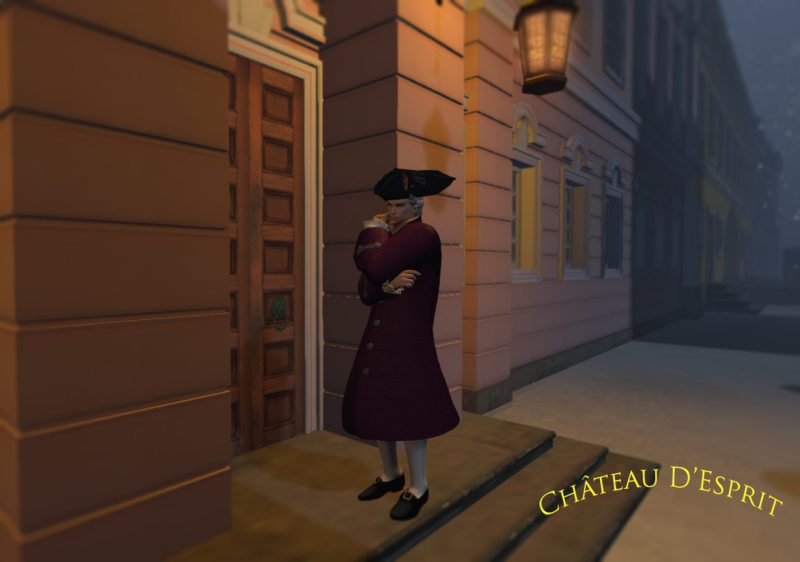 Everard is an original materials enabled fitted mesh coat with texture HUD - 8 colours that come in gold and silver trim versions each plus 2 button choices. (Copy)(99L$)
Plain black breeches, white stockings and shoes are included for a complete look.
**PLEASE TRY DEMO BEFORE BUYING**
Make sure to follow on
SL Marketplace:   www.marketplace.secondlife.com/stores/148869
Facebook:   www.facebook.com/ChateauDEsprit/
Main store:   www.maps.secondlife.com/secondlife/Brandenburg/27/213/2002
Photo taken in Saint Petersburg in SL.
SLUrl:   maps.secondlife.com/secondlife/Burning%20Embers/159/124/3313