Only just dry from the printing presses !
This is the official start of an array of activities, mostly [AES] and otherwise roleplay related.
In the coming weeks artisans and merchants can expect special orders; and are invited to offer their services in preparation for the celebrations. The actual celebrations (both private and public!) will not commence before the ending of Lent (of course).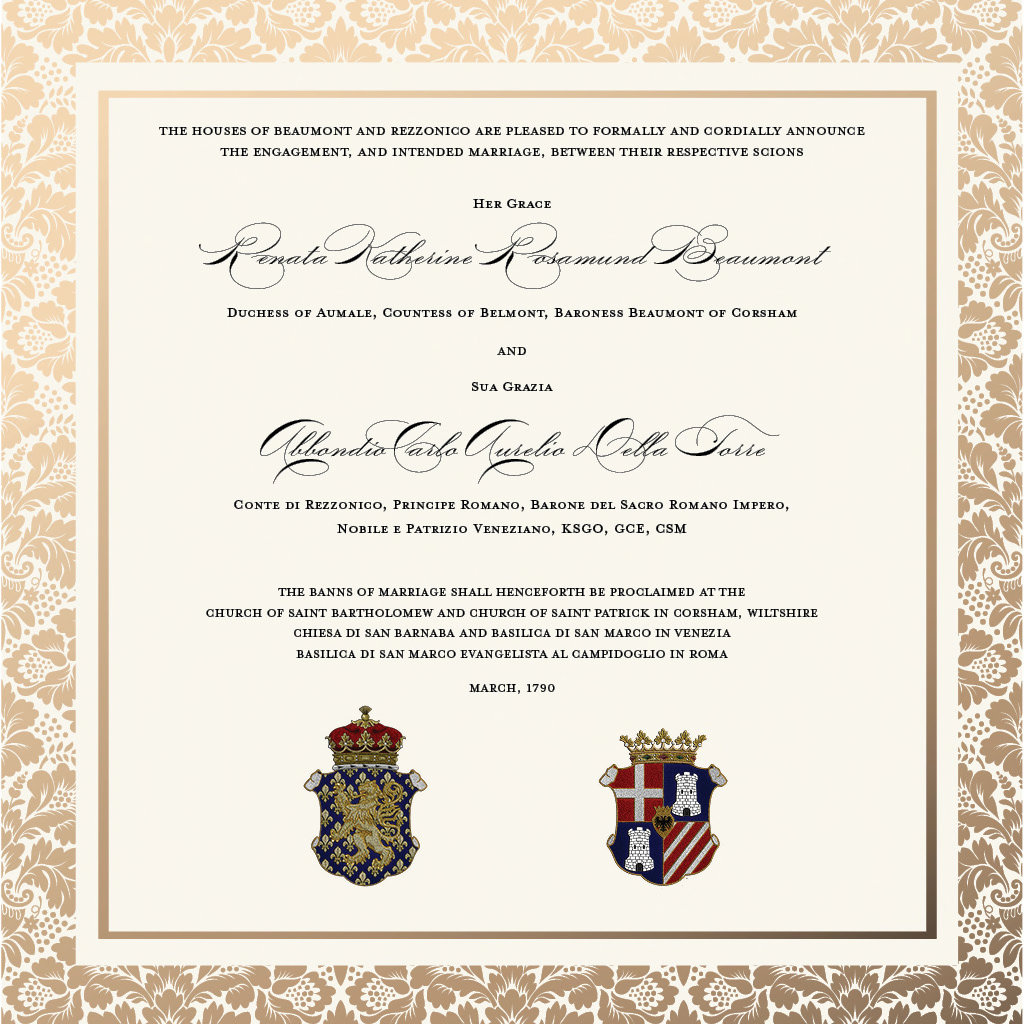 For more information contact either
Abbondio Rezzonico or Renata Beaumont
--
Abbondio Rezzonico
Banker, Merchant & Vintner
@ Rocca Sorrentina
updated by @abbondio-rezzonico: 11 Mar 2020 10:32:48AM