People in the service of the army and imperial court would have carried special swords known in France as epées. I decided to make a Saint Petersburg in SL exclusive item that is based on a real 1790s Russian sword with engraved writing possibly belonging to a Russian colonel.
This one, in particular, has "За Услуги Родине" ("For Services to the Motherland") engraved, along with 3 diamonds enclosed into the handle.
If you want to support our RP project in a way that can be displayed, you can purchase this epée for only 50L$ !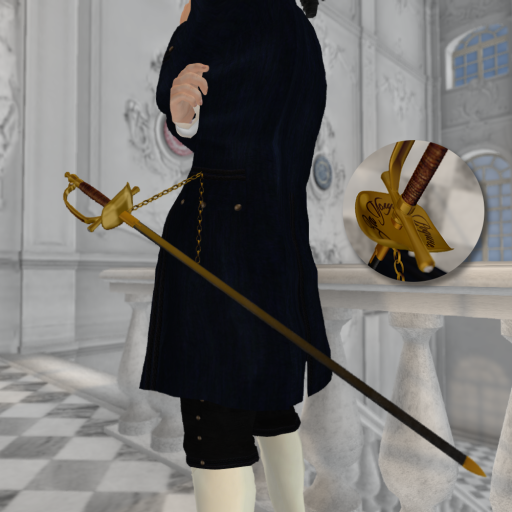 SLUrl: http://maps.secondlife.com/secondlife/Burning%20Embers/156/125/3308