Hello my dears,
After watching War and Peace recently, I've decided to make some dresses in the that style.
In this period, fashionable women's clothing styles were based on the Empire silhouette dresses were closely fitted to the torso just under the bust, falling loosely below. Inspired by neoclassical tastes, the short-waisted dresses sported soft, loose skirts.
I hope you all enjoy these!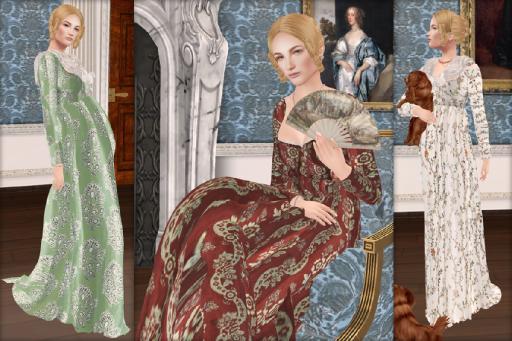 https://marketplace.secondlife.com/stores/117767
updated by @countess-shuvalova: 01 Sep 2019 02:26:15PM