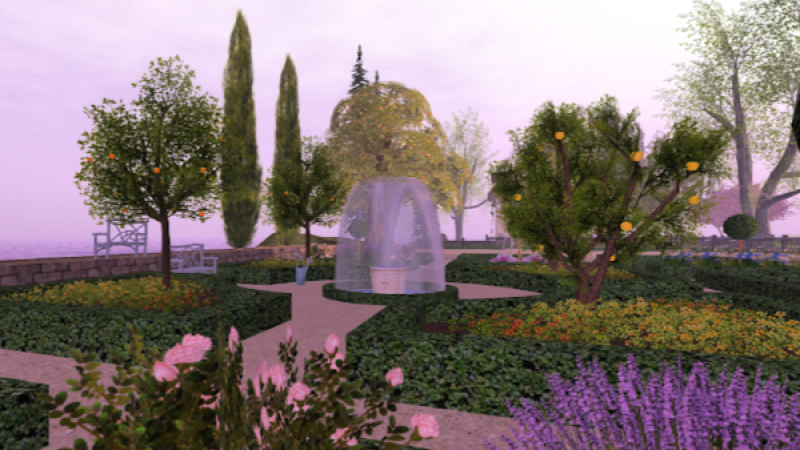 I'm delighted to welcome the Antiquity Crafting System (ACS) to the Queen's Hamlet as it has now been enabled in all four Provence Coeur regions.  As you may have heard, Abbondio & I have been using it for the last week and we've been having a whole lot of fun.  Though still in the early stages (it was just released to the public) it already provides the opportunity to enhance  daily roleplay.  I'm definitely excited about its potential as the basics are great and there's much more on the way.
You can see what Mikhail and I've been up to at ACS Journal: Tatiana's Farming for Fortune .
This doesn't change anything with regard to our usual QH farming but can be seen as a nice addition for those that would like an extra challenge.  The QH Co-op will continue to make use of the G&S system and we're talking to the ACS team with hopes that some G&S items could be loosely integrated with ACS. I'm dreaming of baking ACS bread made from wheat originally grown in the QH.
I thought I would start this discussion so that you can ask any questions you may have here.
--
Proprietress of Tatiana's Tea Room ~ Owner of the Provence Coeur Estate ~ Webmistress of this site

updated by @tatiana-dokuchic: 11 Aug 2020 03:57:44AM